PX209 Hospital Bed Side Rail
Product Detail
Product Tags
 PX207

 

 

PX208

 

 

Type:

Four pieces

Material:

Plastic board:PP

Pedestal:Aluminum alloy

Place of Origin:

Shanghai,China (Mainland)

Usage:

Hospital bed Nuring Bed Home care Bed

Packaging Details:

Standard export package

Delivery Detail:

20~30 working days after get order and payment confirmation

Side rail Size:

PX207:   800*540mm           PX208:  1080*540mm

Main Features

1.Universally match the hospital beds.2.With lock or unlock

3.Smooth surface

4.Panel colors available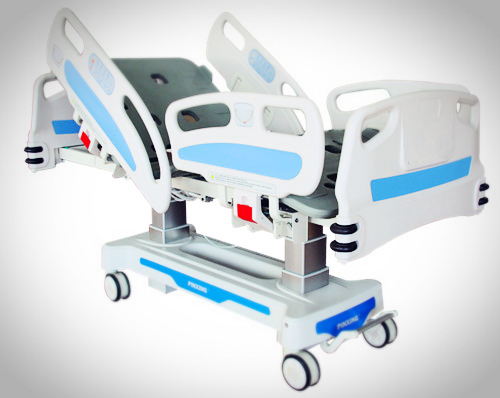 SIDE RAIL CONTROL PANEL(OPTIONAL)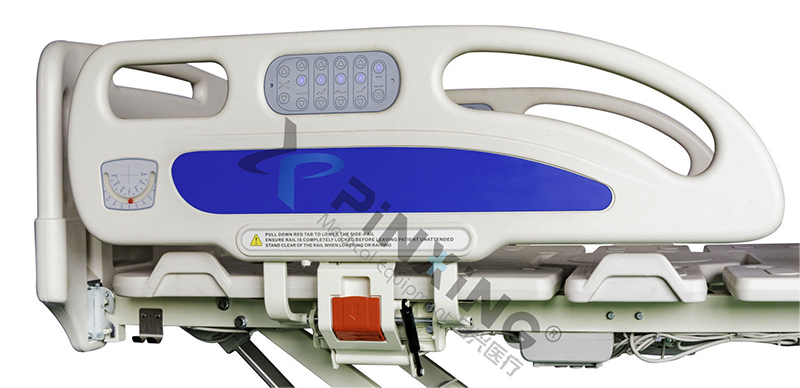 Future Control Panel has double side for using, each side contains 10 buttons within itself. One side is for patient using and the other side is for attendant. Future Control Panel is fixed on side rail, cabling of panel is latent and there is nothing to cause visual pollution.
• Side rail control panel for up to 4 actuators, double side usage area front and rear.
• Housing color :Light grey
• Protection against single fault condition according to EN 60601-1
• Number of buttons : Standard 10 on a cover(8 actuators buttons , 1 on-off button,1 light button)
• Button type : Surface printed buttons on PCB
• The lock-out function can be made visable by using light blue LED´s.
• Usage area: Fixed on siderail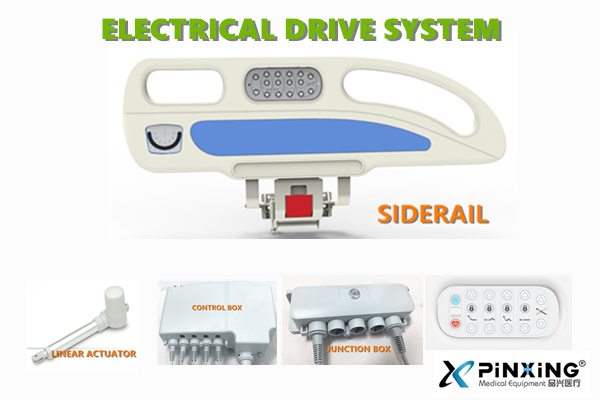 Elderly people and those with mobility issues, mental issues, and physical impairments need to know some basic rules of "what not to do" if they are using a hospital bed with rails. Many of the accidents and injuries that occur with bed rails arise from instances of users not being aware of the standard guidelines for use, which are listed below:
Don't Hang or Climb Through Rails
Never try hanging on the rails, or trying to squeeze your body through them. Doing so may result in serious injury, strangulation, suffocation, and even death if a user gets caught in between the rails and their hospital bed mattress. Therefore, whether or not bed rails will be positively effective depends on personal physical and psychological assessment. Bed rails should never be utilized by anyone who may be the type to try to sneak through the rails.
Don't Climb Over
Users must never try climbing over the rails or leaning over them completely, since this can cause serious injury, and even prove fatal in some cases. Seniors are at the highest risk for falls due to their lack of mobility and balance. From dementia and Alzheimer's all the way to reduced balance due to medications and motor skill loss, personal disability and impairment should always be evaluated to determine a particular user's risk level.
Beware of the Hard Surface
Bed rails are made of hard surface materials, and users should not bear all of their weight on them or hit them. Doing so can lead to scratches, blunt force injuries, bruises, and, in the worst-case scenarios, broken bones. 
---
Previous:
Px109 Head&Foot Board
---
Write your message here and send it to us
Products categories